'Lord of the Rings' TV series coming to Amazon Prime
Por

Galtero Lara

Nov 15, 2017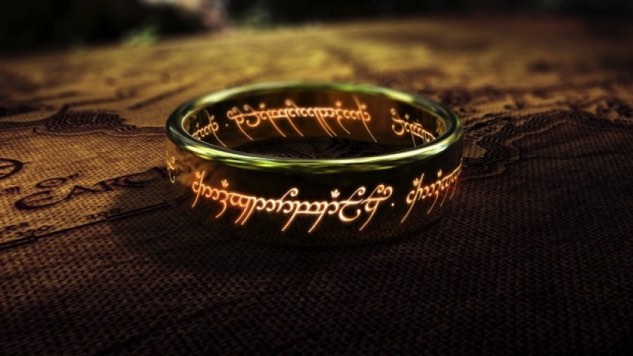 One hundred years since J.R.R. Tolkien invented Middle-earth, Amazon has announced it's turning Lord of the Rings into a TV series.
Hobbit House in Lord of the Rings location Hobbiton, Matamata, New Zealand.
"The Lord of the Rings is a cultural phenomenon that has captured the imagination of generations of fans through literature and the big screen", said Sharon Tal Yguado, Head of Scripted Series, Amazon Studios.
According to Deadline, Amazon paid over $250 million for the deal to close and that was just for acquiring the rights alone. The production budget will likely add another $100-$150 million a season - but Amazon is seen as having deep pockets, as chairman Jeff Bezos has challenged his creative teams to come up with a prestigious fantasy series to rival Game Of Thrones.
"We are honored to be working with the Tolkien Estate and Trust, HarperCollins and New Line on this exciting collaboration for television and are thrilled to be taking The Lord of the Rings fans on a new epic journey in Middle Earth".
The Lord of the Rings was named Amazon customers' favourite book of the millennium in 1999 and Britain's best-loved novel of all time in the BBC's The Big Read survey in 2003.
Three movies made of the trilogy in the early 2000s, filmed in New Zealand by director Peter Jackson, garnered nearly $3 billion at the box office and 17 Academy Awards. The upcoming Amazon Prime Original will be produced by Amazon Studios in cooperation with the Tolkien Estate and Trust, HarperCollins and New Line Cinema, a division of Warner Bros. Prime members can enjoy an exclusive access using Prime Video app for TVs, other connected devices such as Amazon Fire TV, and other Amazon Prime Originals, without any additional membership cost.
Anuncio

Liderazgo

October furniture stores sales increase 4.4%
Nov 15, 2017
Department stores enjoyed a 0.8 percent gain compared with a year ago , perhaps because the weakest of them are being weeded out. With vehicle sales factored out of the total, retail and food service sales were up only 0.1 percent for the month in October.

Family Says Explorer in Search of Lost Tribe Has Gone Missing
Nov 15, 2017
A helicopter pilot who dropped Allen off in the jungle a number of weeks ago is now trying to find him, according to the BBC . Mr Allen's sister, Katie Pestille, told BBC Radio Four's Today programme: "He knows all about that survival stuff".

Subaru Ascent Heading To Los Angeles
Nov 15, 2017
Under the hood we also expect the Ascent will be motivated by a turbocharged boxer engine. Think Ford Explorer and Chevrolet Traverse in terms of similarly-sized competitors.

Lo último
Copyright © 2018 xboxonezone.com - XboxOneZone | Todos los derechos reservados